CIC Socks for 2006
These are 100% wool socks for toddlers and small children, using worsted-weight yarn. Most begin with 28 or 32 stitches on size 5 double-pointed needles. Some yarn is store-bought, new. Other yarn was purchased at thrift stores (with careful checking to reject any yarn with moth damage.)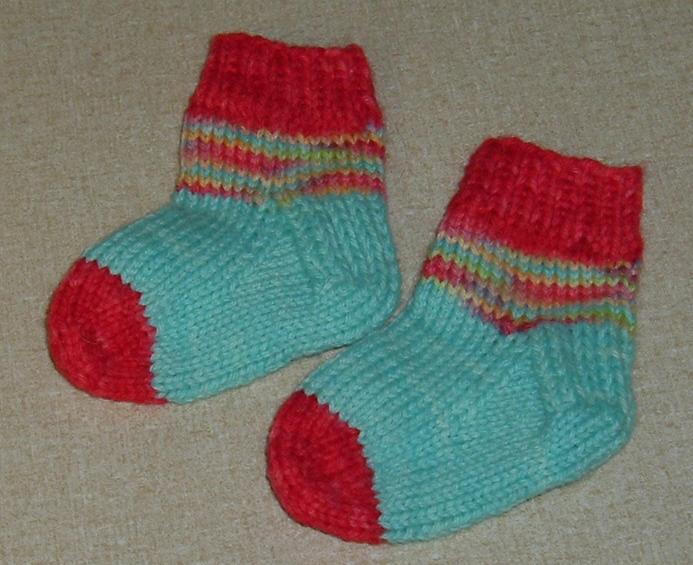 This yarn was dyed using KoolAid drink mixes.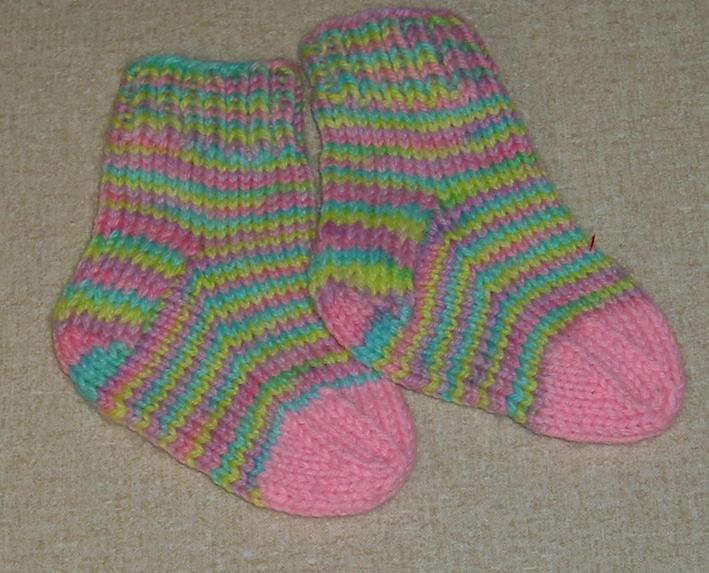 I was amazed to find NEON food coloring at a grocery store, and just had to buy some! The variegated yarn here was made using the neon colors. (The pink was not dyed, it was already pink yarn when purchased.)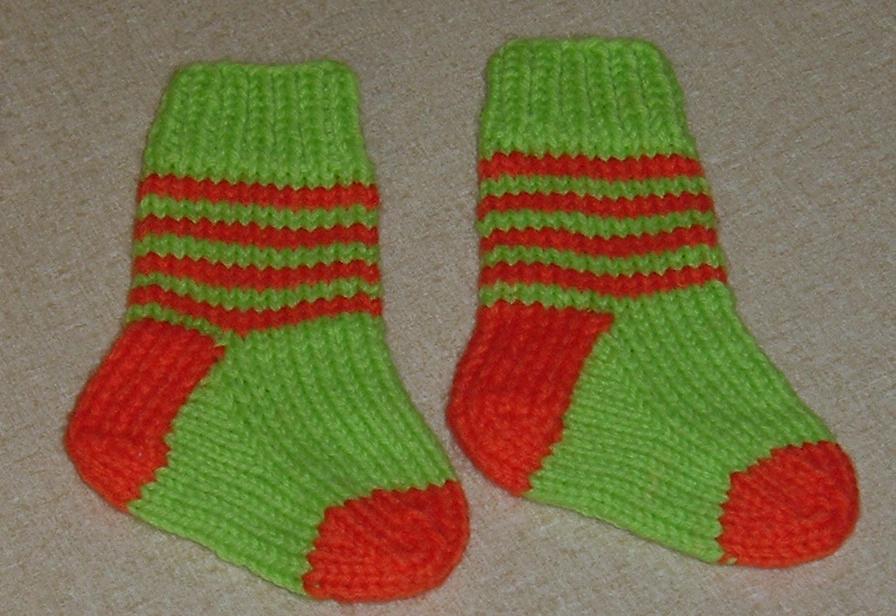 About thirty-five years ago I loved to go to the dime store and look at yarn. Some of the yarn came in 1-ounce skeins. They were so cute! I dreamed about having one of each color. But, at about 39 cents a skein, I could not afford it. Well, recently I found a couple bags of these skeins at a thrift store! Happy day! The orange yarn in these socks came from one of these tiny skeins.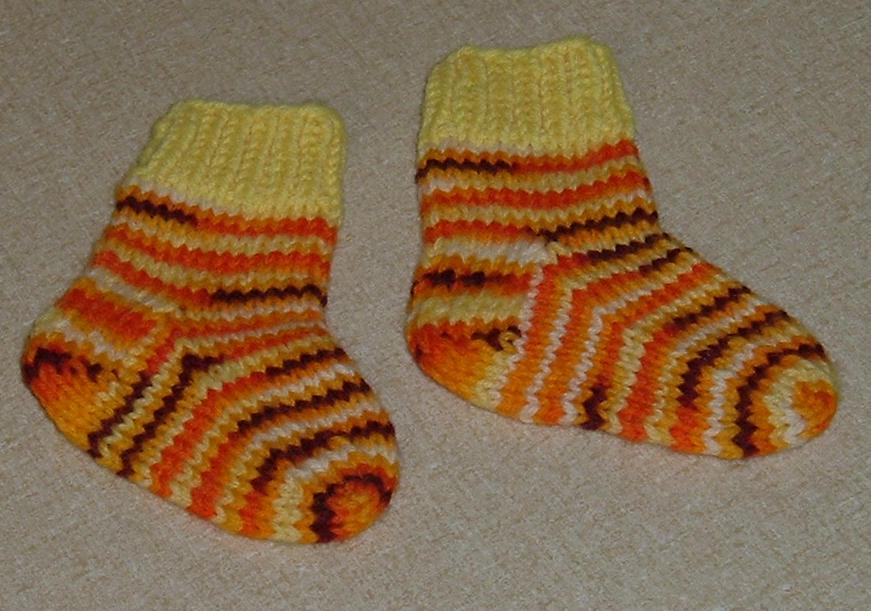 Remember the earth-tone fads in the 1970's? That's when this orange, yellow, and brown yarn was made.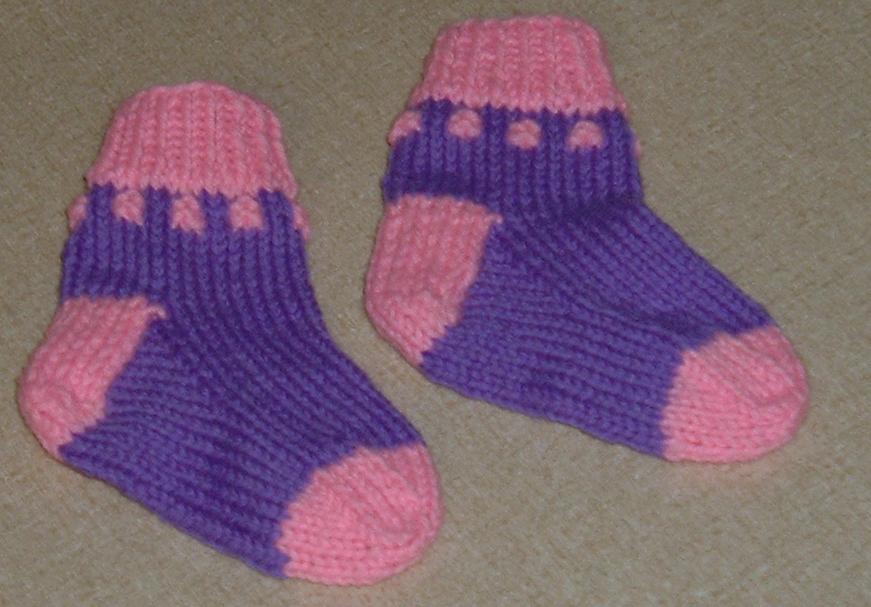 Using 2 of my baby skeins of yarn, I put a design below the ribbing. The 2 x 2 pattern features (round 1) 2 sts knit in purple, followed by 2 sts knit in pink. On the second and third rounds the pink sts are purled.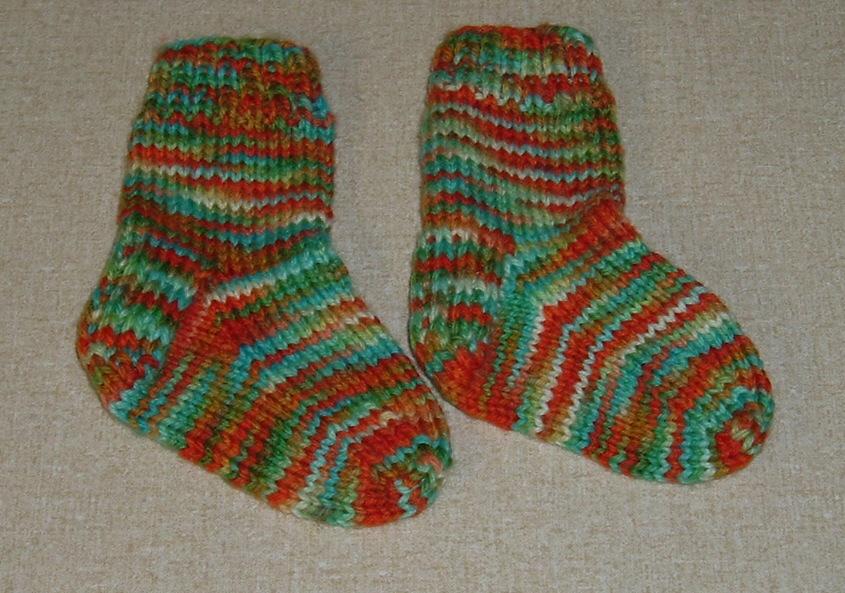 After I had finished dyeing yarn with the neon food colors, I added other food colors to the liquids, making these colors. I was trying for deep, bold colors.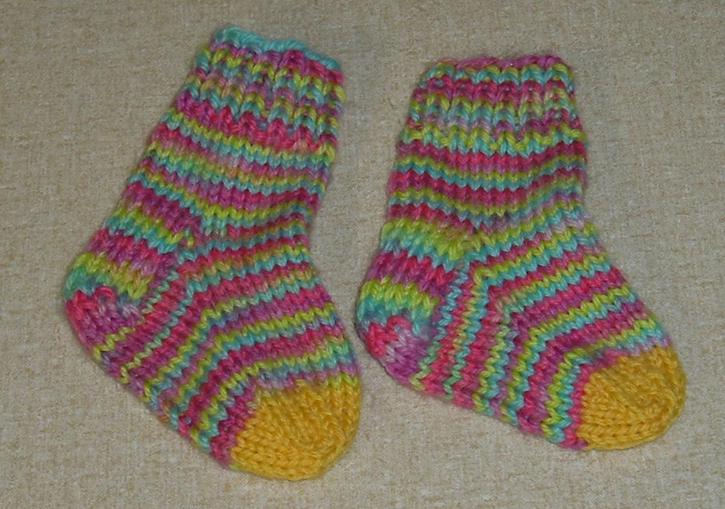 This yarn was dyed with a higher concentration of neon food colors (compared to ones shown above.) I had previously weighed the yarn, and knew that my tiny socks take about 1 ounce (28 grams) total of yarn, so each sock would be about 1/2 ounce (14 grams). Here, I was afraid of running out of the variegated, so changed yarns at the toes so they'd match.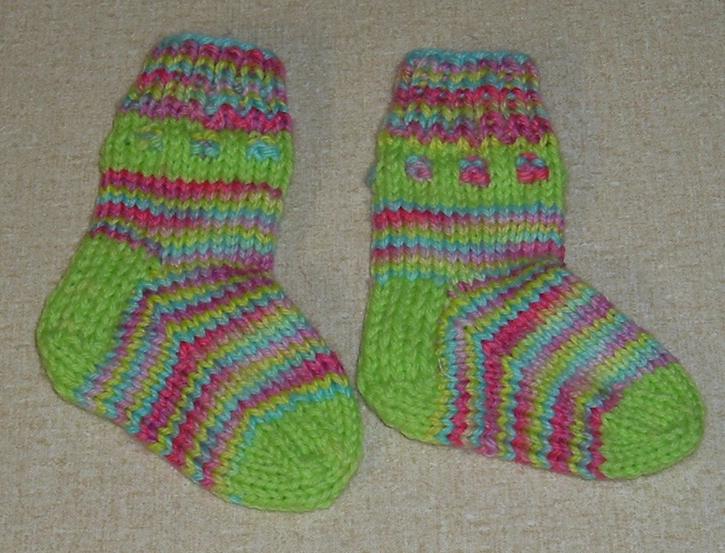 Neon food colors, with lime green. The accent stitches below the ribbing were done like the purple and pink socks above.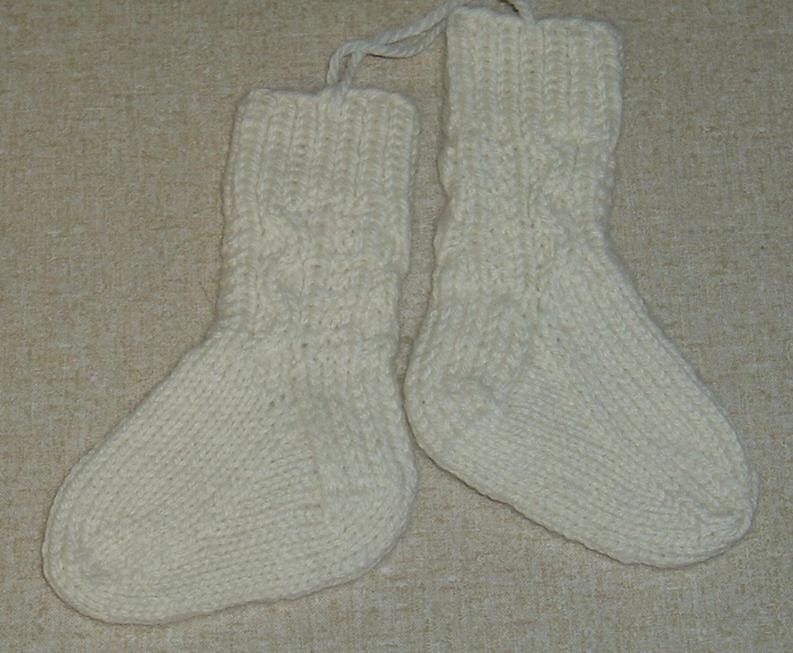 These are done in Paton's Classic Wool, using the chutes-and-ladder pattern used in the Six Socks Knit-along (a yahoo group.)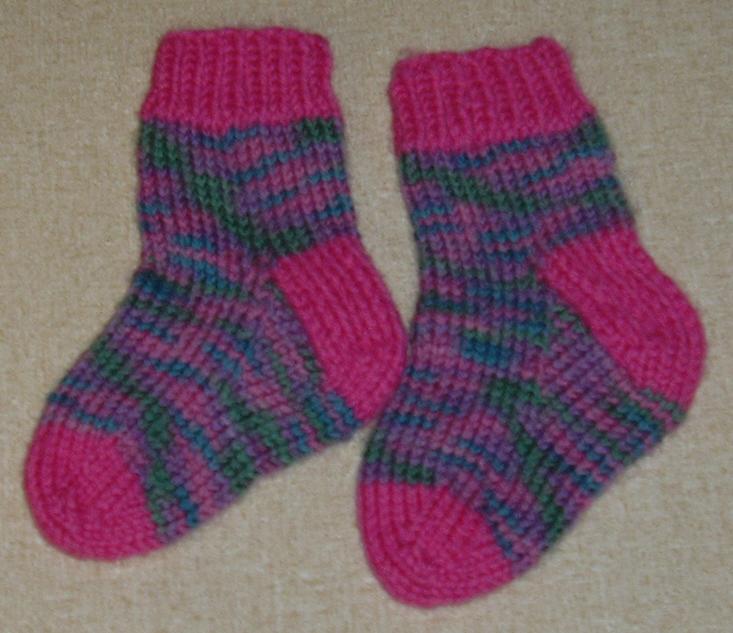 These are made using Lion Brand Lion Wool. (NOT Woolease) The pink is another brand of wool yarn.
Now, for the sock that didn't make it.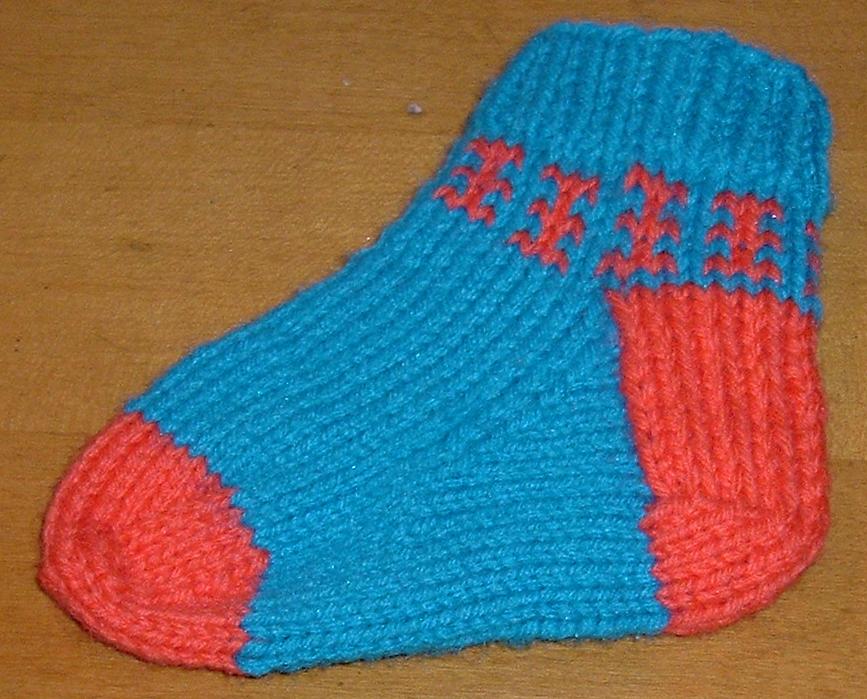 I picked up two little 1-ounce skeins from my stash and began knitting with 32 stitches. As I knit, I noticed that the blue yarn was more difficult to knit, and I wondered about it. Why could that be? When I finished, I weighed the remaining yarn, to determine if I had used too much yarn or had enough. Strange. The weight, using a digital kitchen scale, in grams, did not add up to past experience. Weird. The numbers were downright confusing.
Then I looked again at the yarn wrappers. Duh. While the orange was wool, the blue was ACRYLIC! How did that get in there? How blind am I? No wonder things went wrong! (Acrylic and wool are not equal in weight, yardage, feel, etc.)
So, this is a sock that won't be sent to CIC, nor will it get a mate. It will be a reminder that I need to be more observant...if I haven't already thrown it out.
I double-checked all the other tiny skeins. Fortunately, they are all wool.